Garage Conversion Contractor Los Angeles
Are you interested in a garage conversion in Los Angeles? If so, we can't blame you.
One of the beautiful things about living in Los Angeles is the weather. So with weather like this, who really needs a garage to be…well…a garage? 
If you're looking for a way to increase your home's resale value and add to your quality of life, why not consider a garage conversion? A garage conversion is basically like adding a whole new room to your home. The best part is, with the right contractor, you can turn your drab garage into almost anything your heart desires. 
But before you begin your garage conversion in Los Angeles you'll need to pinpoint your budget. You'll also need to devise a plan.
That's where we come in.
General Contractor Van Nuys is a five star company serving Los Angeles County. We have over 20 years of experience and are dedicated to making your garage conversion fantasy into a real space you'll never want to leave.
Keep reading to learn more! 
 The Average Price For A Garage Conversion In Los Angeles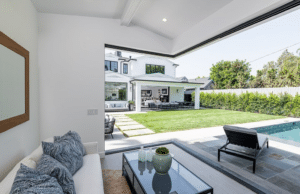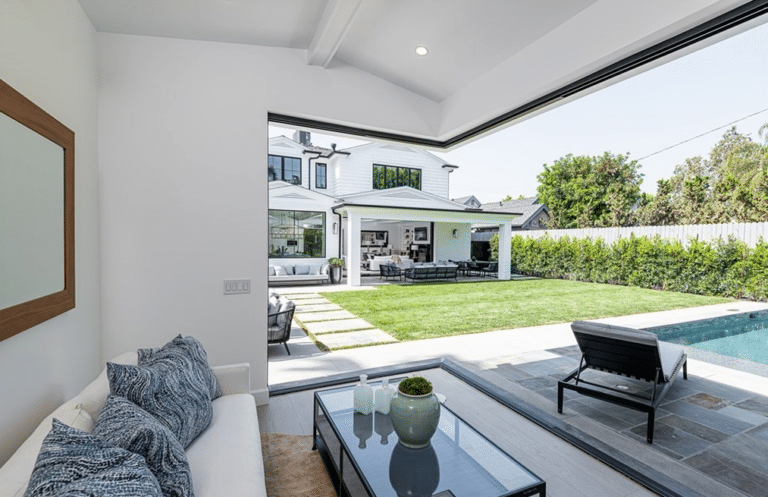 An ADU, or Accessory Dwelling Unit, is basically a fancy term for a garage conversion. Of course, ADUs don't only apply to garages. You can apply an ADU makeover to your basement as well. 
So, how much is a basement or garage conversion in Los Angeles going to cost you? The average garage conversion in Los Angeles tends to run homeowners between $100,000 and $120,000.
For new construction, (i.e. to actually build a garage from ground up), the average garage conversion in Los Angeles is going to cost more, with owners spending between $200,000 to $350,000 on average. 
Is A Garage Conversion In Los Angeles Worth It?
Absolutely. 
Garage conversions in Los Angeles are beneficial for a number of reasons. For instance, we have this amazing weather. Living in a state where the sun is always shining means you don't have to keep your vehicle in your garage. As a result, you can create a space out of your garage that you'll love.
Renovating your garage can also increase your home's resale value. In fact, a basement or garage conversion in Los Angeles can add up to 20% more resale value to your home's overall worth.
Still, taking the leap with a garage conversion in Los Angeles and with a new contractor can be scary. At van nuys, we work with you every step of the way. This includes helping you lock in on a budget so we can work within all of your parameters.
There is no reason you shouldn't contact us if you're ready to see what your dreary garage or basement can become. 
And if you need a little bit of inspiration, we've got you covered. Let's go over five of our favorite garage conversion ideas you may not have considered. 
1. Transform Your Garage Into Your Personal Office Space 
Do you work from home? It is estimated that a third of United States workers do. This means that having a home office might be an imperative part of your life, specifically when it comes to your career.
There are several benefits that come with converting a garage into a home office in Los Angeles, namely when it comes to production. In fact, studies have found that people are 47% more productive when working in a home office specifically designed for working purposes.
More impressively, you can even write your new home office off when it comes to your taxes. 
2. From A Drab Garage To A Fab Guest Suite!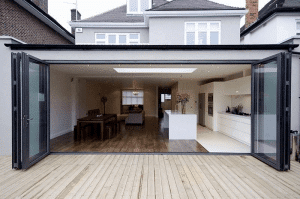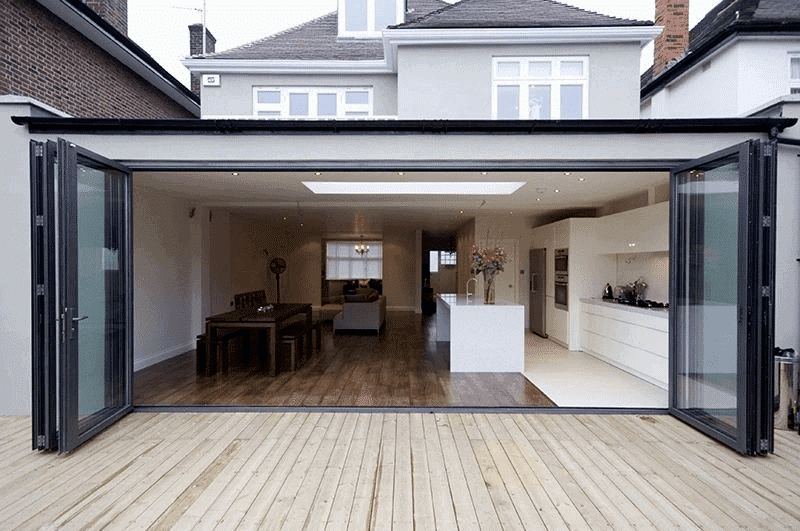 Los Angeles County is known for historical homes. And while most of our clients adore the character that this entails, they don't adore the space issue. Most historical homes are smaller, and many don't provide the space needed for a guest room.
Not to worry. With general contractor, we can work with you on a garage conversion in Los Angeles and transform your garage into a guest suite sanctuary your family and friends will love. 
Guest suites don't only have to be for family and friends. With the right accommodations like a small bathroom, standing shower, and even a tiny kitchen, you can consider renting out your ADU to help supplement your income. It's certainly something to consider. 
3. Why Not Convert Your Garage Into A She-Shed Or Man Cave?
If the gentleman or the lady of the house would like some space to call their own, consider converting your garage into a She Shed or Man Cave. These ADU ideas are becoming incredibly popular, and with the proper decorating and design with general contracor, you can use this space for multiple purposes. 
Add a desk, a Murphy storage bed, a bathroom, and a small kitchen and you've got a dream She Shed/Man Cave turned office or guest suite. Again, you can write this space off in your taxes and the garage conversion will add plenty of resale value. It's a win/win.
4. Gift Yourself A Pool House 

Many homes in Los Angeles sport beautiful pools in their backyards. Instead of allowing guests to track water and muck into your home during pool days, why not convert your garage into a stunning and functional pool house?
We've done plenty of garage conversions in Los Angeles that provide luxury outdoor spaces for pools. As a result, we understand that flooring should be conducive to wet feet. We can also install a full bathroom, kitchen or bar space.
5. Turn Your Garage Conversion Into A Stunning Studio
Not sure exactly what you want out of your garage conversion in Los Angeles? You don't have to decide on just one thing. Why not allow general contractor to help? We can walk you through choosing the recommended fixtures and appliances so they perfectly match your vision.
Being open minded. Consider all the reasons you might use a converted garage or basement while planning and communicate. This will help us ensure your garage conversion in Los Angeles is not only beautiful, but functional.
Contact America Green Builders Today For Your Garage Conversion
We know that a renovation can be daunting. Don't worry, you're not going about it alone. With general contractor in Los Angeles, you have an experienced and professional team  working with you every step of the way.
We guide you from start to finish and guarantee you will have the ADU of your dreams once our garage conversion in Los Angeles is completed. 
Contact general contractor today for your free consultation and for more ideas on garage conversions in Los Angeles. 
For more information and free consultation
please feel free to contact us at 888-777-9126