Outdoor Living General Contractor
VAN NUYS'S LEADING OUTDOOR LIVING GENERAL CONTRACTOR 
America Green Builders is the number one outdoor living contractor in Van Nuys, specializing in all types of outdoor living projects.
Our amazing outdoor living projects have earned us a reputation.
Call us today so one of our professionals will show you the Unique Outdoor living project options available. All construction is covered by a labor and material warranty.
This is the final Outdoor Living project you'll need to do.
We will transform your backyard into the Ultimate Outdoor Living Space and enhance and expande your outdoor living space.
ABOUT AMERICA GREEN BUILDERS VAN NUYS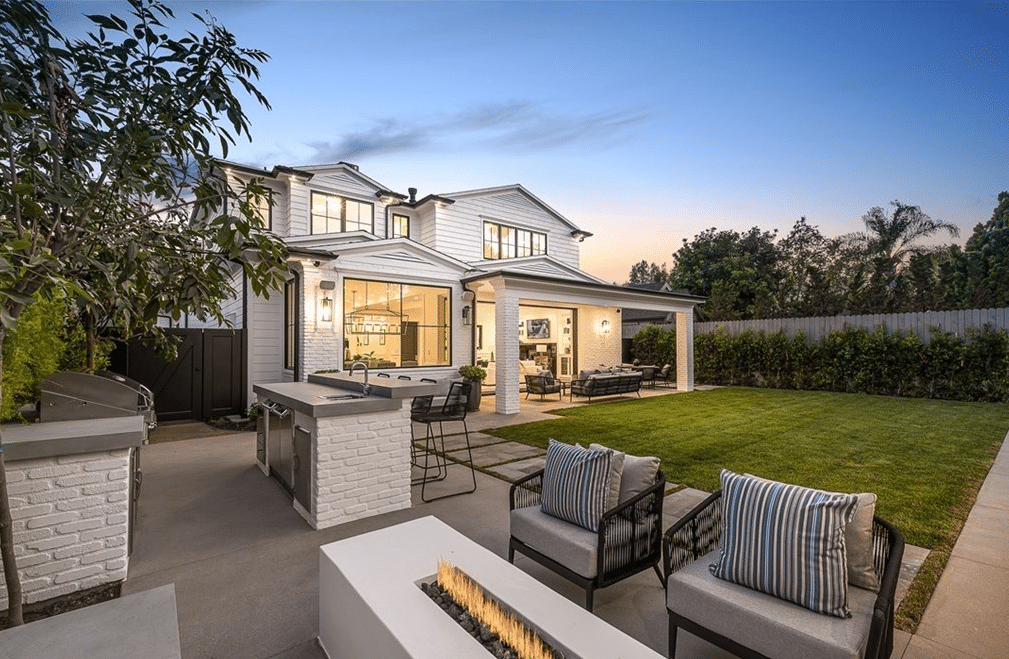 For over 20 years, America Green Builders' skilled professionals have been designing and building Outdoor Living spaces throughout the Van Nuys area. From single-family homes to large-scale multiplexes, our general contractors can handle any outdoor living project. We stand behind our work and offer incredibly competitive pricing for all projects. We use only the highest quality materials.
We also promise that all Outdoor Living projects will not only meet your highest expectations, but you will also get to enjoy your Outdoor Living space years to come. When you need an Outdoor living contractor in van nuys, the courteous professionals at America Green Builders can get the project done to the highest standard. If you're looking for top-quality Outdoor Living at affordable prices, give us a call today for an estimate and consultation.
In the outdoor living business, America Green Builders of Van Nuys provides the finest quality products and great service. Each of our experts has the expertise necessary to provide the best services and outdoor living ideas to complement the unique individuality of your house. America Green Builders of Van Nuys is available for all of your outdoor living requirements, offering a wide range of residential and commercial outdoor living options.
America Green Builders Residential outdoor living
You're doing more than making a home investment when you choose America Green Builders for your outdoor living project. You're incorporating us into your daily routine and putting your trust in us for safety, security for dependable outdoor living. We are confident you will be happy you chose us!
Indulge your creative side with an outdoor living space that distinguishes your house in terms of style, look, safety, and comfort. With a variety of models to pick from, America Green Builders has styles and design options to suit every house. ​
How To Choose The  Ideal Outdoor Living  
The materials is an excellent place to start when choosing the ideal outdoor living for you. Its important to choose materials that are sturdy and long-lasting, and they each have their own set of advantages at different price points. We have samples to help you choose the ideal match for your house which  allows you to design your ideal outdoor living space and see how it will appear on your property.
When deciding which kind of outdoor living options is best for your property, consider aspects such as location and temperature. You may need to pick certain materials for your outdoor lifestyle depending on where you reside. The right materials can help protect your outdoor living space in specific situations. With outside living serving as your home's major backyard, you must ensure that you have the appropriate outdoor living for your circumstances.
Style Options 
Nothing is more essential to most homeowners than the style and design of their new outdoor living space. There are two sorts of outdoor living styles: Traditional or Modern—and we'll help you design one that's right for you and your house.
Outdoor Living Services in Van Nuys
•Family Operated & Locally Owned•
Since 2001, America Green Builders has provided high-quality outdoor living services in Van Nuys. Our company is here to help you at any time. We serve the whole Van Nuys region and take pleasure in providing efficient and friendly services. Please contact our office to learn more about our services or to talk with one of our knowledgeable experts.
We bring years of outdoor living expertise to Van Nuys.
Our Van Nuys outdoor living professionals provide a range of services, such as:
Residential outdoor living
Commercial outdoor living
outdoor kitchen
patio covers
outdoor fire pit
decks
and more!
All of Your Outdoor Living Needs are Met by us  
Any business or homeowner wants to ensure that their outside living is of the highest quality. Our crew at America Green Builders find solutions for all of your outdoor needs, both residential and commercial outdoor living. We are a full-service company that provides  high-end outdoor lifestyle.
A new outdoor living space may dramatically improve your home's curb appeal. You need your outdoor living to be dependable when you need it, not just look great.
The General Contractors at America Green Builders will assist you in designing the ultimate Outdoor Living space and build it.